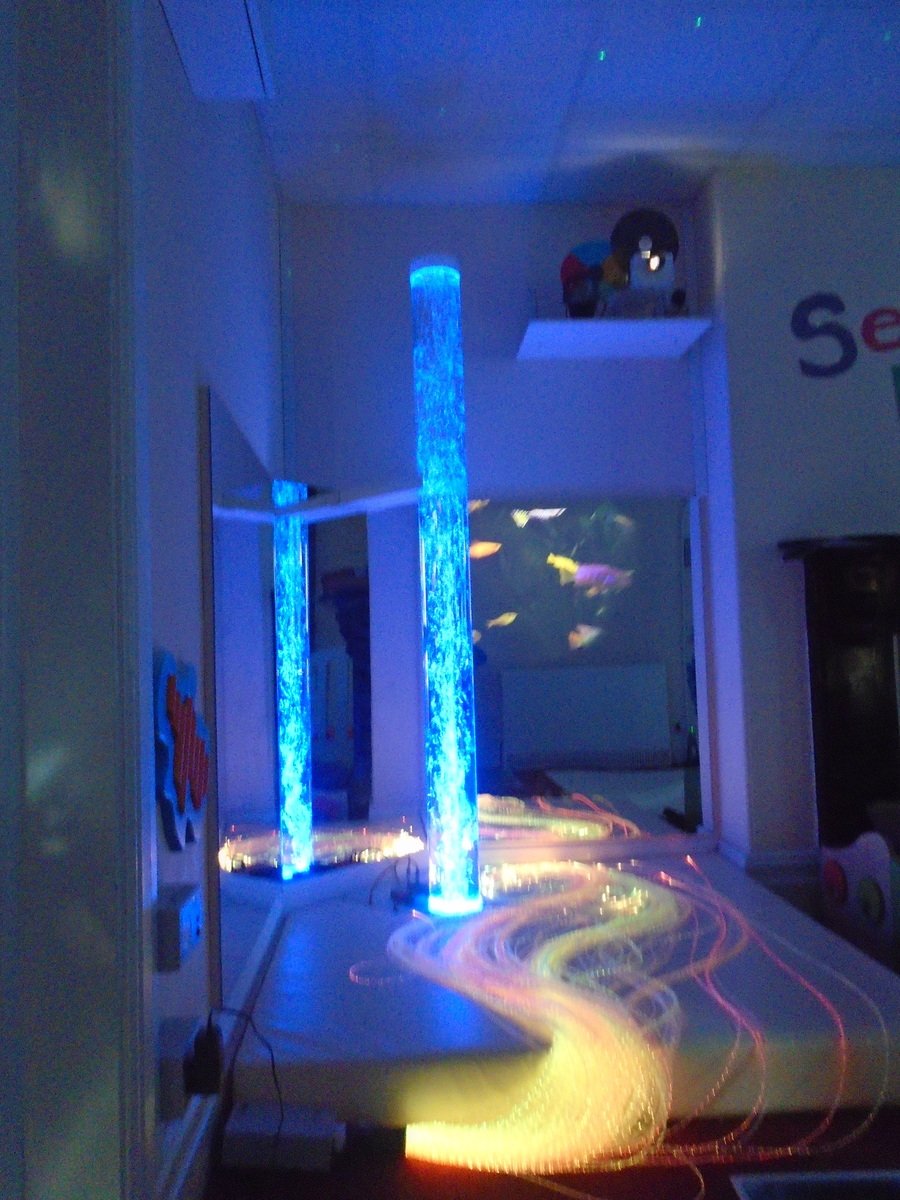 Our Sensory Room installed in April 2018.
We are really pleased to inform you that we have extended the facilities that we already have by introducing a sensory room to the setting. It is a specifically designed environment that will enable all the children at Severn Lodge to enjoy a very wide range of sensory experiences for learning, stimulation, relaxation and fun.
The sensory room focuses on particular senses such as feel, vision and sound.
Equipment includes:
Colour wash mood lighting
Bubble tube area
A magic carpet interactive floor projection system
Liquid floor tiles
Mirror ball
Laser star projector
A voice distortion system
All surrounded by a new range of built in soft seating
Make an appointment to look around the nursery and see our facilities!