Help with childcare costs
There are a few different ways in which you could be entitled to financial help with childcare costs. Please find more details below.
Tax Free Childcare

If you are not entitled to Universal Credit or Tax Credits you can still get help with childcare costs! The Government has introduced Tax Free Childcare giving 20% towards the cost – this applies to parents who are on higher incomes and are not eligible for other Government schemes. You can get up to £500 every 3 months (up to £2,000 a year) for each of your children to help with the costs of childcare.
Please follow this link if you think that you are eligible for Tax free childcare: https://www.gov.uk/tax-free-childcare
Universal Credits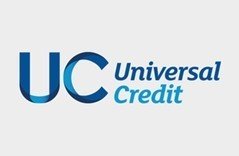 If you are working, Universal Credit can help with the costs of childcare, no matter how many hours you work. You may be able to claim up to 85 per cent of your childcare costs if you're eligible for Universal Credit and meet some additional conditions. The amounts you can receive in childcare costs are:
a maximum of £646.35 per month for one child
a maximum of £1108.04 per month for 2 or more children
Childcare support is also available if you are claiming Universal Credit and are receiving:
Statutory Sick Pay

Statutory Maternity Pay

Statutory Paternity Pay
Statutory Shared Parental Pay

Statutory Adoption Pay

Maternity Allowance
The Universal Credit childcare offer is part of the package of support available for parents, which may include free childcare for 15 or 30 hours a week. To find out more visit www.understandinguniversalcredit.gov.uk
More Advice about Childcare and Early Education